Primer and Fury Street Gloves
Two shorty street gloves with different characters yet still reflective of the brand.
Shift Primer and Fury Street Gloves
Client: Fox Racing
The goal for this glove design was to create a tough, low key, and safe glove. To that end, the Primer exterior uses traditional motorcycle materials. It is constructed of 100% leather with a disguised hard protection over memory foam, bonded within the flexible pocket knuckle. Comfort features include palm-side external forchette seams, a unique automotive glove style thumb construction that removes the seam from the thumb-to-grip interface, thereby reducing blister potential. Air flow is provided by perforations in the back panel and airprene below the knuckle assists strech while adding a second layer of cusioning. Details like a small, brushed nickel knuckle logo and embossed logos in the wrist strap and padded palm reinforcement complete the design.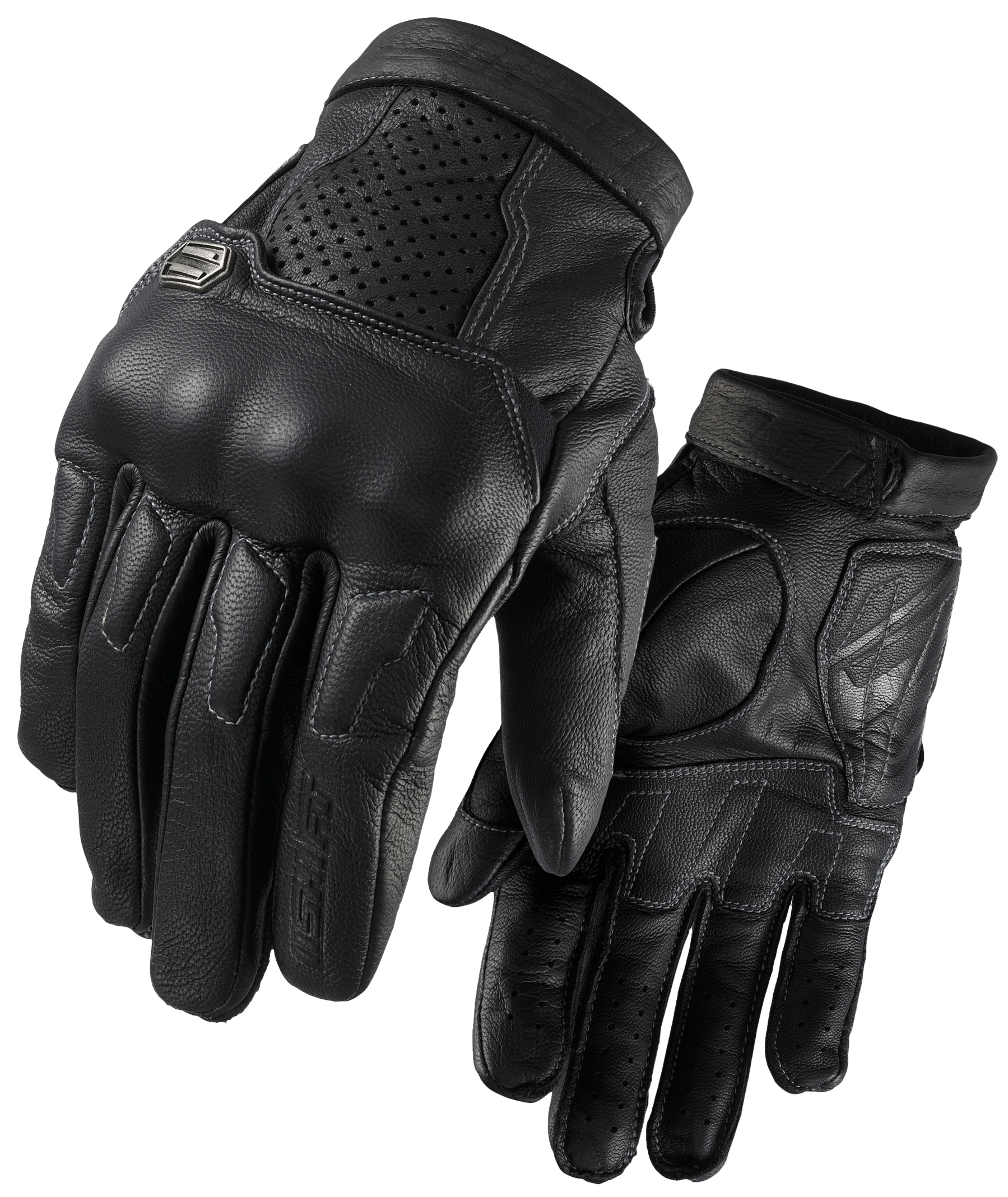 Hybrid gloves have been a Shift advantage since the brand reached out from MX and into the Street market. Combining the features of both off-road and street aims to combine comfort with protection. The Fury glove pulls from the street side with features such as a carbon fiber knuckle on a perforated leather panel, vented finger protectors, and leather palms. From the off-road side, a comfortable and breathable chassis of stretch Cordura combines with Lycra forchettes to provide comfort. A Velcro strap is positioned on an embossed airprene wrist panel promote wrist twisting flexibility. An evolved version of the Primer's thumb construction provides comfort at the grips, and synthetic palm reinforcements aid grip and feedback.